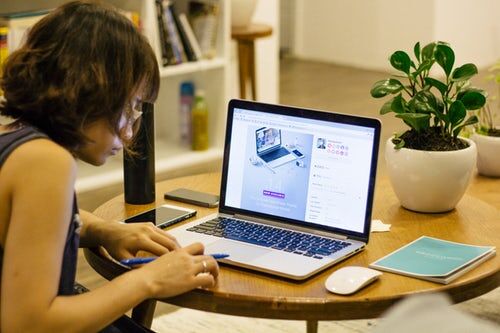 07Apr
WordPress or Magento : Which One is the Best Platform for Online Store Development?
WordPress Or Magento, which one is best ? Let's understand!!
Being a businessperson, it is a big responsibility to select the most suitable, as well as, competent eCommerce platform on the basis of your business needs and requirements. We understand the significance of adopting your business to the digital platform in today's era. People who are aiming at gaining user attention are busy to find the current updates of the marketplace all the time. For this reason, a website is needed to show the capacity of your business to the entire world.
By following a methodical research tactic, you can end up your search of choosing an ideal eCommerce platform solely for your business. Every single e-commerce platform generally has different supporting versions and features. This is the reason why it is said that go with only the one, which has the full potential of satisfying your business demands.
List of Different Platforms for E-commerce:
Magento
Shopify
WordPress
Spark Pay
3DCart
LemonStand
Volusion
Big Cartel
OpenCart
WooCommerce
Squarespace
BigCommerce
Wix
The aforementioned list states the names of different e-commerce platforms that are beneficial to build an interactive, as well as an attractive online store that suits the specific needs and requirements of your business. In today's age, individuals are getting addicted to Smart phones usage and it is taking the whole world on a new path altogether. Business owners are opting for developing the best e-commerce websites, which would enhance user experience in no time and it would modify the whole procedure of shopping as well.
Amongst top e-commerce website development platforms, WordPress and Magento are the most popular and used by individual start-ups and large enterprises at the same time. Both these platforms have their very own functionalities, tools, features, and services. But it may pretty tough to select the best one for your e-commerce website development needs.
It would be an advantage in case you have already accessed any e-commerce site earlier, having the same functionalities, which you want. Then, you would be capable of setting your targets more clearly about what kind of site you exactly want to develop and which platform would help you excellently.
First Understand the Ultimate Purpose of your Online Store:
Right before you start comparing differences and similarities amongst these two helpful platforms, let's just concentrate on the key purposes of your site. This is because the objective of your site would be a determining aspect of choosing the best e-commerce platform.
1. Creating a Digital Market:
A market can be viewed as a combination of multiple kinds of e-commerce businesses. Well, this is a large project and absolutely needs a professional platform for deploying the most upgraded and latest attributes. A huge project has always a greater number of requirements and needs than other projects, therefore it is suggested to first evaluate the market and then select the right e- commerce platform for your business.
2. Building a Web Store to Sell Products:
A web store carries out sales and buy services alongside transaction gateway, order, and shipping management. Therefore, in case you are concentrating on developing this kind of site, then you require a platform, which can fulfill your needs with all these services. The web store could be a productive asset for your business with a responsive website layout.
In the world of e-commerce, you must know that real-time services are provided with the help off online sale-purchase mediums. In this race, the contest between Magento and WordPress is getting tougher day by day.
Comparison between WordPress and Magento:
On the basis of features, integrations, functionalities, technical terms, designing, and development tools, these two major site development platforms would be compared. As both the platforms are great for their valuable services; however, still you have to find out the best amongst these two to fulfill your needs and demands. At first, let's begin with their introduction:
WordPress:
It is a well-known and most popular open source site development platform that has successfully distributed more than 50 million sites in the market. Many online stores, entrepreneurs, and start- ups are using this useful platform to enhance their business efficiency. WordPress has a built-in CMS or Content Management System that helps in managing the layout of the website by improving the functionality of the content. With the help of different tools and plug-ins, developers can easily make the web page more realistic.
It is even pretty famous to create and promote blogging websites for delivering high-quality writings of creative minds. This kind of sites is helpful for entrepreneurs, digital marketing personals, travel bloggers, etc. Overall, WordPress provides a complete package for content- oriented web applications, as well as, online site development.
Magento:
Magento is even an open-source site development platform that lets developers and designers create, modify, as well as manage coding and layout. Nearly 200, 000 companies and start-ups including MNCs have created websites successfully for their business with the help of this vital platform.
This platform is mainly comprised of a variety of personalized tools and functionalities, which can offer you immense flexibility for your business to establish an eCommerce store, eCommerce solutions, and many other things as well. With the help of useful integrations and features, companies can easily develop high-end solutions in no time.
And like WordPress, this specific platform even delivers content-centric navigations, layouts, and pages to make user-interface flexible for accessing. In addition, it even provides extensions to many other platforms.
Determining Factors:
As both platforms are perfect for creating eCommerce solutions, there are still some factors, which make both of these platforms different from each other. So, here are the significant pointers that can help in deciding the best platform as per the needs and requirements of a business:
I. Flexibility and Ease of Access:
Whenever it comes to ease of access, both WordPress and Magento have a user-friendly interface. In addition, both platforms have a great set of features and tools that are accessible in an easy manner. But whenever it comes to flexibility, Magento is the only one that supports eCommerce ventures, as well as other correlated applications. WordPress, on the other flip, is more flexible to use to develop websites of manifold procedures. It is pretty easier to publish and change/modify content with the help of its user-friendly, insightful features. Moreover, there are a number of eCommerce plug-ins, which can easily be used for upgrading the performance of the website.
Therefore, in terms of flexibility, WordPress scores an extra point against Magento. Instead of having easier access to the most upgraded tools and features, Magento still requires an upgrade for developing more than E-commerce solutions.
II. Fulfilling the Needs and Requirements:
The needs are set depending on the purpose of the website since it would help in determining the best option for developing eCommerce platforms. For a more versatile and professional appearance, the best choice would certainly be a Magento development service. It can provide reliable designing and coding tools in order to build the most responsive and reliable website applications, as well as other solutions.
While, WordPress can give only additional tools and features such as plug-ins, extensions, and many other assets along with pre-installed user interfaces. And with limited opportunities of variations, you can personalize the website; however, can never add more functionality. So, here Magento would be the right option for fulfilling the eCommerce needs rather than the WordPress platform because of the immense scope of integrating a greater number of functions.
III. Monitoring and Security:
Magento platform is certainly one of the most dynamic platforms in case you want to develop a site. However, if you talk about monitoring and security services, then Magento is definitely a much better option than any other platforms in technical and programmatic advances. This particular platform is mainly comprised of higher-level security parameters that come along with the application of its features.
One of the most vital aspects of the website's security is a cyber threat that can easily enter into the website and alter the information in no time. As compare to Magento, WordPress doesn't offer that much security that you are looking for, but there are some additional tools with the help of which security can easily be established. However, there are not robust enough to offer higher-level data privacy.
So, if you are looking for top-notch security and monitoring services, then you need to choose Magento without thinking much.
Final Words:
Taken as a whole, on several parts, Magento has got good grades over WordPress and it is also referred to as more effectual than WordPress. You must know that E-commerce sites generally needs upgrades and updates when there is a development in the business.
But WordPress is trying to its best to upgrade its functionalities so that people would be encouraged to use this as an eCommerce platform. But right now, it is certainly not the right option to use in order to develop large E-commerce ventures. Therefore, Magento is the right platform for large online stores, as well as SME (small and medium enterprises).