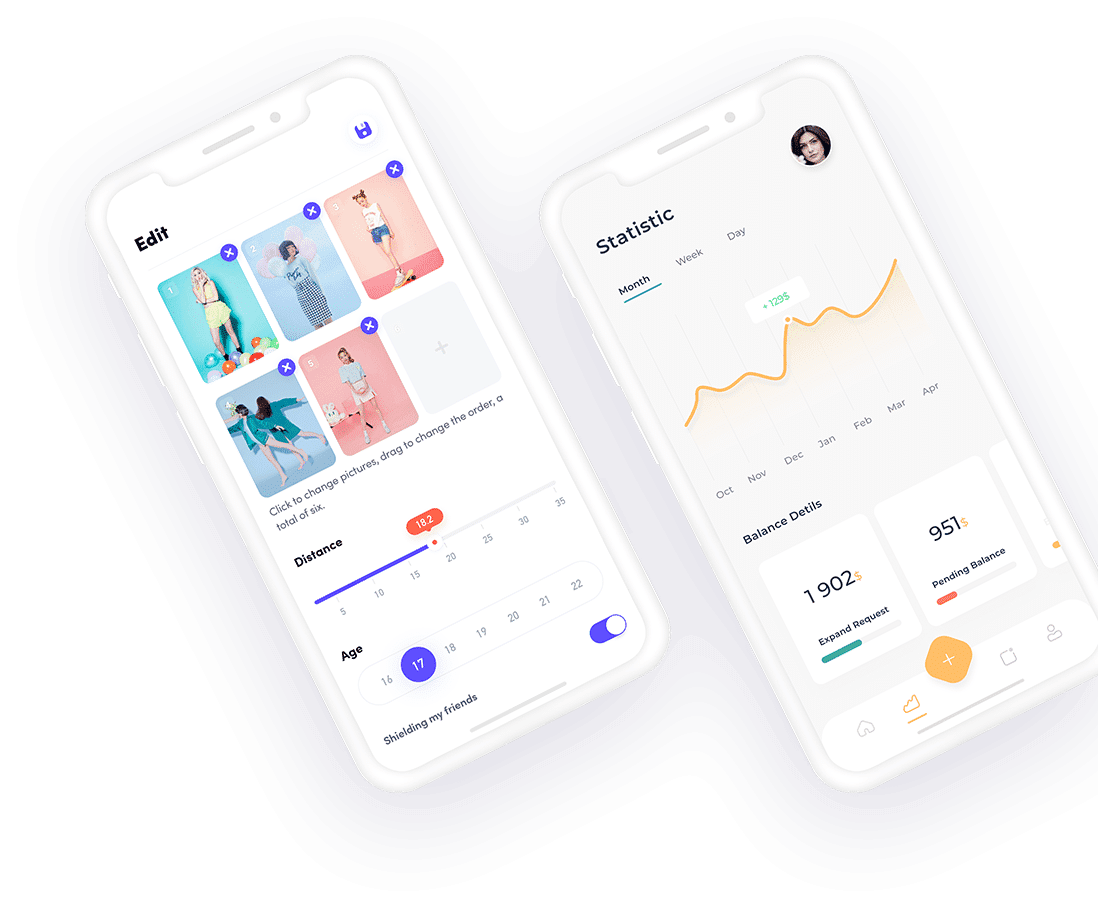 02Oct
WHY MOBILE APPS ARE NECESSARY ?
Well, today, if you are hungry at midnight 2, am, what you do? Obviously, you take your mobile out and go on the food app and just order it, and within 30 minutes the food is on your door. Mobile apps today have reached a pinnacle. However, even businesses are introducing mobile apps for customer convenience like Amazon, Walmart, Alibaba, etc. Not only this, firms without any mobile app launches responsive websites so that at any point customers don't put in efforts. Everything seems like is just one click away.
This is what mobile apps have become for the modern customers. No one is willing to visit the shop; they look for everything online.
Let's take a look at the reasons why your business requires a mobile app:
1. You are visible to your customers at all times-
According to researchers, every American on an average spends more than two hours days on their mobile device. However, only a few applications are part of these hours, but psychologically humans capture image and text of everything even if they didn't notice. This will ensure you that they might have seen your company logo and you are visible to them.
2. Build a direct marketing channel-
Apps serve countless functions like- they can provide gen info, prices, booking forms, user accounts, search features, and a lot more. Being a business owner, if you develop a mobile app, you are actually providing your services or products at the fingertips of the customers. This technique pushes you towards direct conversation allowing you to remind your customers about your available products and services.
3. Add value to customer experience-
What if I say that you can perform a customer loyalty program through a mobile app? Sounds strange! Using an outdated way to conduct a seminar and provide reward cards to your customers will cost you more, so let them collect their cards via a mobile app. What will be the result of this step? More downloads and more customers.
4. Enhances brand visibility-
In creating brand awareness, a mobile app plays a crucial role. A mobile app is a whiteboard you can write anything with colorful markers whatever you want. In the same, you can add features to your mobile app; customize it the way you want, etc. But make sure it reveals genuinely about the brand with a beautiful design that your customers will love to browse.
5. Boosts customer engagement-
Always find ways to enhance your client communication. Whenever you develop a mobile app for your
business to make sure they can get in touch with you via chats or can order anything they want not more than five clicks on your platform. On the other hand, you can keep your executive available for the chat process, so whenever the consumer visits your website, your executives are ready to assist them.
Wrap up
Soon, a mobile app is going to be the main component for businesses across the globe as consumers are moving towards mobile apps rather than browsing websites. So every company, who wants to stay consistent in the market and drive profits- develop a mobile app today!