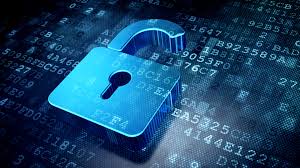 02Oct
WHY IS SSL CERTIFICATE A MUST FOR BUSINESSES?
Secure Sockets Layer (SSL) certificate stands for protecting your website online from hackers who can breach all the crucial data. Earlier, Google used HTTP before URL by default, but now with the increasing cyber crimes Google flagship HTTPs page in which that "S" denotes that your website is secure from any cyber attacks.
Especially e-commerce businesses, they store all the crucial information of the client such as their bank details, credit card details, etc. Therefore, it is imperative for them to take extra preventive measure to protect the data. However, if you are not the one who offers services or have any payment opting in the website, doesn't mean HTTPs is not in your list. Hackers can you steal your content, logo, etc. that will, later on, lead you to legal issues and hampers your reputation in the market.
Here are a few reasons that describe why businesses must certify themselves from SSL:
1. Secure payment mode-
Having an e-commerce store? It is essential for you to ensure that your payment option is integrated well and is highly reliable as the client shares full credit or debit card details. SSL keeps your payment protocol more efficient and highly secured.
2. Improves customer confidence-
A website with HTTPs and a green padlock at the end of the URL, notify the consumer that your site is secure with SSL, which enables them to browse your website, and they may end up purchasing goods or services as well.
3. Boost your site on Google searches-
According to Google norms, every website that has HTTPs is benefitted with a small aspect with regards to ranking on Google search engine. However, this benefit was introduced to motivate the owners with HTTP URL to enhance and promote their website security. Overall, when your website is SSL certified your ranking is boosted on SERPs.
4. GDPR compliance-
General Data Protection Rule is a European law passed on 25th May 2018 that clearly states that every business processing data of personal information of consumer should be GDPR compliance and SSL certified website is a must for them. However, the rule was passed for the sake of European citizens, but countries like India is enjoying immense benefits from the same.
5. Improved site load time-
Your rankings are also enhanced by the site speed, the faster the site, the more the customers will visit. And according to Google, they did many tests before introducing SSL certification and observed that besides data protection, an SSL certified site enhances the speed of the site as well providing you better results.
6. Secures log-ins and passwords-
If your site's pages are password protected, then an SSL certificate is a must as it keeps all your logins and passwords secured in every sense, giving you sigh an of relief that no one can access your pages without the right access.
Conclusion:
SSL certification is a must for every website to stay ahead of the curve in the ready market as your competitors are already doing it. Whether you own a small or big firm, SSL certified website give sense to your consumer that their data is in secure hands.