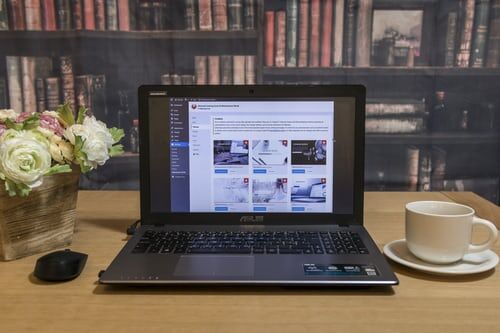 27Mar
Why do Small and Big Businesses Choose the WooCommerce Development for Building their E-commerce Stores?
Introducing your very own business can be a daunting and exhilarating experience simultaneously. Though it can be exciting to get your vision transformed into a workable business, you are needed to plan and multitask on many other business decisions such as appointing an expert eCommerce website design and development firm.
However, thanks to multiple web tools, designing website pages and developing an online website is no longer a complicated task as it may sound since a few wonderful design options are available there. WordPress is certainly one of the most popular Content Management System tools, which is extensively used by expert eCommerce website design and development companies.
The role of WordPress in eCommerce web design and development:

In the last few years, WordPress has advanced from a blogging platform to the preferred CMS used by experts for web design and development. The benefits of making use of WordPress to develop your site are –
1. Easier to build and easy to use website pages
2. Free, as well as open-source
3. Designs can be tailor-made
4. A wide range of plugins and most of them are either come at a nominal cost or free
5. Agile and scalable as per the increasing requirements of your business
6. Can easily be read by major search engines, thus making your SEO quite effectual
7. Can be remotely accessed and is browser-based too
8. No need for FTP software or HTML editing
Now, in case your business requires an eCommerce site, then we have a solution for that as well. WordPress comes with WooCommerce. It is nothing but an eCommerce plugin, which would make designing website pages and developing an eCommerce site an easy job.
Get yourself familiarize with WooCommerce:

As mentioned above, WooCommerce is simply an eCommerce plugin, which allows you to control your eCommerce store. This implies it is a database, which manages with the help of the WordPress application.
Let you know that this open-source platform gives its users with a feature that is easier to use, making it ideal for lately established eCommerce companies.
So, in case you are using WordPress these days, then moving to WooCommerce would be a cakewalk. Since this is a WordPress plugin, so it would provide a similar user interface and setting, hence you won't have to learn a whole latest platform in order to open your new online store.
WooCommerce was made in the year 2011 and has got farfetched appreciation amongst a huge number of online firms.
WooCommerce is a well-thought-out plugin an eCommerce site development firm can ever use for WordPress sites.
WooCommerce development, with the progression of time, is increasingly becoming more distinguished amongst online traders. It is an open-source plugin that is anticipated mainly to reassure small businesses planning to sell their goods online.
In this post, we will be going to discuss some of the benefits of using WooCommerce for developing your eCommerce site. So, let's take a look:
Why should you opt for WooCommerce development?

WooCommerce is one of the most popular, commonly used, and favored eCommerce solutions available on the internet these days. Based on the platform of WordPress and built by the same team, WooCommerce offers a feature-rich, simple, and powerful online shopping solution. The best part? It is suitable for everyone and anyone who wishes to sell their goods online.
1. Pricing of WooCommerce:

Price is a major factor while a new retailer is selecting a platform. E-commerce apps start from free to thousands of rupees per year; however, that difference in rate is not essentially associated with the ability of the application.
Let you know that WooCommerce is enough competitive with top enterprise eCommerce apps; however, since it is free of cost, entrepreneurs or businesses can easily take benefit of its abilities without opting for proprietary software authorizations or costly support contracts.
You need to note that specific third-party payment apps and many other extensions might cost you money; however, this is not the case with WooCommerce.
2. Its familiarity:

In recent times, WordPress supports multiple websites and you have possibly had experience with WordPress before, right? As you know that WooCommerce is a plugin of WordPress, it is quite friendly for those people who are aware of WordPress. It comes up with the old design of WordPress in the setting page and uses tabs over the top. This knowledge implies that you would save misperception and time while building your eCommerce store. In case you have used a more intricate system, then you will be got irritated, as well as hand over in no time.
3. Professional appearance:

You can install WooCommerce without paying a single penny; however, it never implies that it doesn't look classy and professional. The platform comes with customer engagement and all-inclusive order tracking tools that let your customers delve into their previous orders and get updates on the delivery statuses. In addition, it comes with different tax settings and shipping options at the same time.
While customers get to see how organized your eCommerce store is and how easier it is to meet the outlay of
the goods, they would be happy with the type of user-experience that they are receiving.
4. Search Engine Optimization:

As you have understood that many generous advantages are associated with the WooCommerce development. One such advantage comes around Search Engine Optimization. WooCommerce development comes with clean code and it helps your business in enhancing SEO rankings.
You will be delighted to know that WooCommerce has multiple features, which require a single click in order to activate, and moreover, they boost the SEO higher and higher.
Enhanced eCommerce tracking helps you in understanding the customers' shopping, as well as check-out behavior and enhancing the sales performance and product lists of the store. You can even make use of Yoast SEO picking the focused key phrases on every single page of your online store. Some WooCommerce sites in India and other countries set an ideal example of this.
5. Comes up with several customization options:
The top feature of WooCommerce is the customization alternatives. And this feature compels every business owner to choose the WooCommerce plugin. Well, customization alternatives imply that your web store doesn't need to appear as if everybody else's. WooCommerce currently provides 39 themes which means you can choose any of them that you like and want for your eCommerce store.
Once you have chosen the theme that you want, you can then initiate an experiment with the styles and colors. In case you get bored from a particular WooCommerce theme, then you can transform it whenever you want.
If you find it not that satisfying, then you can even call a WooCommerce customization service for tailoring a theme just for your business according to your requirement and wish.
6. Enough security:

The team of WooCommerce development works directly with security professionals to offer their clients the safest and best possible online experience every time. Security updates quickly arrive and one can implement them only with a single click. In case you update the WooCommerce plugins and platform on a regular basis, then you would have quite a safe and trusted platform on which you can run your business with efficacy.
7. Multiple official extensions available:

With WooCommerce, you will get over 400 official extensions, starting from accounting and marketing to shipping and payments, and analytics. These official extensions are made, as well as supported by the expert team of WooCommerce development and many other third-party extensions. Third-party plugins, like themes, are either paid or free and are oftentimes sold on the market with the themes. These plugins or themes, make life easier since they are integrated into a prevailing eCommerce store. Keep in your head that all extensions one will order from a website development firm could cost the person hundreds or thousands of rupees while WooCommerce plugins and extensions barely exceed $25-30.
8. Simplify the process of work with WooCommerce:

WooCommerce facilitates cross-selling and up-selling. The whole platform is built for simplifying these procedures. In addition, it has support from a huge community of users and they are working 24*7 in online sales, as well as streamlining and improving WooCommerce regularly.
Should you choose WooCommerce development for your eCommerce store?

WooCommerce is likely to draw your attention if you feel any of the aforementioned specifications, features, and advantages would suit your eCommerce store.
No trouble is there if you really want to develop your business online or want to take your eCommerce store to a new horizon; this is an ideal eCommerce platform for anyone.
In case you find it a bit challenging to start, then you can contact a professional WooCommerce developer who will help you to achieve your goals with efficacy.
Final words:
Needless to mention, it is always good to appoint the best, reliable, and reputed eCommerce development firm, which has sound experience and knowledge in building WooCommerce and WordPress websites, which get remarked by major search engines and customers at the same time.
It will be easier for them to revamp your old Magento website into an easy-to-use and accessible WooCommerce site, which is both cost-effective and easier for you to update.
In case you are planning to build your eCommerce store, then you might consider offering WooCommerce at least one chance.