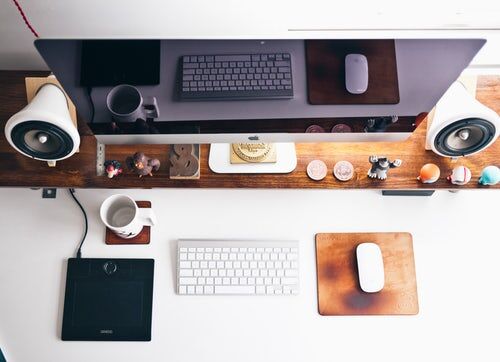 17Jan
Website Revamp Services – Get your Website Upgraded to Newest Technology
Does your web page design date back to 2005? Are you offering your visitors not-so-good experience? In case your website design is bringing the outcomes, you want, which is outstanding; however, if you are not happy with the number of customers or visitors you have on your list right now, then possibly it is the right time to refresh the design of your website.
A website is one of the greatest tools for promoting a business on social media platforms and forums too. It acts as a salesman who works round the clock. It even helps your potential consumers to find your organization on the internet without difficulty, along with providing credibility to your business. And in order to get only the best out of online opportunities obtainable for your business, you should update your website according to the changes in technology and website design trends.
Why should you Revamp your Website without Delay?
In case you launched your web page more than five years ago, you might not get the level of exposure that you want if the design of your website is out-of-date. Visitor preferences and the internet technology have already changed a great deal in the past five years and irrespective of which technique you utilized to develop your site it is to your best interest to revamp your online image.
You must know that audience's very first impression of a business is completely based on its web page and so, revamping site needs to be considered on a very serious note. It requires a lot of thought, money, and time; however, the advantages can be really very huge.
There are multiple reasons for redesigning your web page, some more convincing than others. But redesigning your site is possibly one of the last things that you think about. But it is essential to understand, as well as acknowledge the crucial role your web page plays in your consumer acquisition efforts and the general impact that it has on revenue and sales. For marketing to be effectual, every single touch point with a potential consumer should be in alignment and that includes your site, which is one of your important salespersons. That is why while considering a website revamping, which is your primary storefront, as well as a key player in the lead generation efforts, you need to consider the below-mentioned 10 reasons to revamp your website.
1) Your Web Page no Longer Reflects your Brand Accurately:
To be considered credible business, professional and to be taken seriously, it is incredibly essential for your site to depict a strong brand image, which represents your organization in an accurate manner and captures your brand's essence beautifully. A strong brand image has the capability of making small entrepreneurs and businesses stand out amongst their large contenders, leveling the playing ground.
2) You are Uncomfortable Because of your Web Page:
In case you are uncomfortable to give out the address of your website as you are very much afraid of what your potential consumers might think of it, then it might be the right time to consider a website revamp. At networking events, I come across several business owners who simply don't prefer anybody to visit their site since they are embarrassed and they know very well that they need a revamp. They are also looking to get around to it, but they haven't yet. Always keep in mind that a poorly designed website can hamper your business more than not owning one at all, due to the perception it offers about your company.
3) Your Web Page is Old-fashioned in Comparison to the Latest Design Trends:
With design trends modifying every few years a web page, which is three or four years old can seem old-fashioned while compared to a contender who has a site, which is updated with the newest design trends. Modern design trends call for a flat design using simple patterns, which are two dimensional with a fresh, clean aspect that caters to desktops and mobile interfaces at the same time. It generally takes a minimalistic, simple approach to design that has been adopted by several organizations, including Starbucks, Apple, Microsoft etc. With mobile practice on pace to overpower desktop practice, intricate designs with larger images, make it tougher for visitors or customers to browse your site. While flat designs make it a lot easier.
4) Your Site isn't Responsive:
We all know that responsive design makes a site adaptable easily and fit any mobile device's screen size. In studying your analytics if you find that a large chunk of your site visitors is originating from a mobile device, then it is an ideal moment for a responsive design. The visitors of your website might be using different mobile devices like Samsung Note, Tablet, iPhone, iPad etc. And a responsive design makes it really possible for visitors/consumers to navigate your site without difficulties across all these devices, offering a wonderful user experience. In addition, Google is telling searchers if your web page is mobile friendly or not with the help of their latest mobile-friendly test. And this would affect your lead generation, sales, credibility, and click through rate.
5) Your Web Page Doesn't Reflect the Development of your Capacities and Offerings:
In case the list of service, which you deliver has grown to a great extent and your old site doesn't replicate the full suite of services, which you offer now, this can cause consumers going somewhere else to get a service that you give since they were not familiar that you provided that service. But by revamping your site, you can easily expand your list of services in order to include all the services you deliver so that each customer and visitor is familiar with everything you give.
6) You Start Losing Mobile Consumers:
In case your site is not mobile friendly and a huge portion of your consumers is originating from a mobile device, then you might be losing customers and experiencing a high bounce rate. This would undoubtedly affect your bottom line directly since it would cost you invaluable leads. An effectual revamp of your website would address this problem and help you in reducing your bounce rate and increasing conversions.
7) Your Web Page Doesn't Support a CMS Currently:
Implementing content marketing just as part of the marketing approach helps you in building trust, increasing leads, and traffic, and establishing credibility. If you are looking to apply a content strategy and the architect of your existing site wasn't developed with a content strategy in mind, then a website redesign would make it easy for visitors and consumers to find your content. A new web page would help you in setting a better foundation in order to get you on the right track to successful content marketing.
8) Your Site is not at all Optimized for Search Engines:
Possibly your site was developed using a template. A website revamping service can help you in improving your site design so that it can become more SEO friendly. The redesign of a website can also help you in improving your coding and make your site more SEO friendly as a whole using custom page URLs, Alt Tags, Page Titles, H1, H2, and H3 Tags by using a more upgraded Content Management System, which provides you with greater flexibility and also makes optimizing your site easier.
9) Enhance the Security of your Website:
Maybe one of the biggest concerns of these times is cybersecurity, isn't it? Small entrepreneurs and businesses are as vulnerable to viruses and website hacking as bigger businesses. In case your web page was developed years ago and also has not been upgraded since then you are at great risk for hacking and malware too.
10) Your Site is Developed on Old-Fashioned Technology:
Possibly your web page is developed in flash that is tough for search engines to read, as well as tough to access, particularly on mobile devices or perhaps your site is running on plugins, which haven't been advanced in years. And upgrading your site with the cutting-edge technology and plugin would help your website in performing better and be more effectual, offering the real- time user experience for your consumers.
Final Thoughts:
A web page is meant to bring business and we all know that, right? But it fails in bringing business, then it is the right time to find out the reasons and make the necessary changes. The majority of businesses are masters of their expertise; however, not web development professionals, that is why 90 percent of businesses have out-of-date web pages. Now that you know the primary reasons to redesign your website, so you should change or modify it every so often to keep your business flowing in a smooth manner and your relationships with consumers healthy.
Don't let your site get outdated and older; that's why we, ScriptHub, are here. ScriptHub is Gujarat based Website Design Company and we always strive to offer 100% satisfaction with our website revamp services. If your website doesn't have that visual appeal, then we would rework it up with the appropriate color theme, reliable, fashionable, and organized framework, use of interesting visual effects. The key thing here is we would update the design your website to make it more SEO friendly, user-friendly.