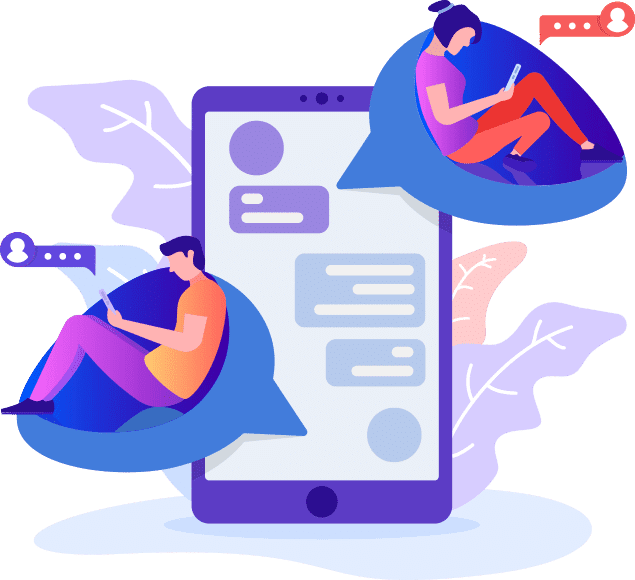 05May
TOP 10 MOBILE APP DEVELOPMENT COMPANIES IN INDIA
In today's day and age, enterprises, as well as mobile application users, are literally demanding innovative and out-of-the-box applications, which offer them a modern user interface. They need apps, which are feature-rich and even comes with the latest technologies like data capture, real-time notification, video, mapping, and geo-location
recognition, data synchronization, and more.
In 2018, India has become one of the biggest hubs of app developers around the globe. There are some of the best mobile app development companies located in Hyderabad,Chennai, Bangalore, Ahmedabad, Mumbai, Bangalore, Jaipur, and other cities. Right now, iOS and Android applications are the two mainstream technologies available in the market. You can find top-class and professional app developers in India who have high-quality design and development expertise and experience as well. And this makes finding the best mobile app development companies difficult enough.
Top 10 Mobile Application Development Companies in India
Finding the best company in India that delivers top-notch mobile app solution is pretty difficult and overwhelming job. To make your job easier, here we are going to list some of the top mobile app developers of India on the basis of their profile, online reception, portfolio, customer review, and more from different cities. So, read the post and pick the best firm that suits your specific needs in a better manner.
Smarther is one of the leading mobile app development firms in India located in Chennai. Started its journey in 2011, Smarther provides their clients with the mobile app and web development services without breaking their bank. The agency has designed and developed more than 200+ mobile application assignments for its clients around the world. It is awarded as the "Best App Development Company" in the year 2017 by Enantra that the biggest South India's Entrepreneurship festival. Smarther believes in delivering cutting-edge and high-class services from established brands to startup companies. Developing applications for diverse businesses, Real Estate, Finance, healthcare, eCommerce, this company has earned respect from its competitors too.
Location: Chennai
Services: Digital marketing, Mobile application development, Website development
Located in Ahmedabad Hyperlink Infosystem is another top mobile application development agency. Founded in 2011, Hyperlink Infosystem is striving to deliver unbeatable mobile application solutions to its clients at affordable costs. With years of experience in the sector, this company has become an expert in offering mobile application technologies in Windows, iOS, and Android platform. This firm has already developed more than 500+ mobile apps for its valued clientele. Hyperlink Infosystem is well-known for its tailor-made software development services in web development and mobile application technologies.
Location: Ahmedabad
Services:Mobile gaming, Mobile applications, E-commerce and Web development, and more.
This is another name that delivers unsurpassed services from their end. Scripthub has been providing classic mobile application solutions since its inception. It is well-known for its client satisfaction rate. With its office in Gujarat, this company caters to people all across the globe.
They have firmly established themselves in Mobile app development. The blend of their services can give you success with your business, as well as gather a huge number of users, thereby increasing your revenue and profits. The professionals are highly trained and skilled on all major mobile platforms like Android and iOS. Their expertise can help you to launch a stable and powerful mobile application for your business. Not only this, enhance the visual design and user interface as per the business requirements, leading to customer satisfaction. ScriptHub has assisted many big fortune and start-up companies with their mobile application and web development services.
Location: Gujarat
Services: Mobile app development, Web development, Digital marketing service etc.
It is a prominent application development firm in India located in Ahmedabad. Established in 2008, Openxcell is popularly known for its high-end services and innovative products in the website and mobile technologies. The company is awarded as the "Best Software Development Company" by GESIA in the year 2014 and 2015. They deliver mobile app, web & eCommerce, software solutions, Blockchain Technology, Testing, and more services. Openxcell's headquarter is based in Ahmedabad and they even have a development center in the USA.
Location: Ahmedabad, California
Services: Mobile apps, web & eCommerce, blockchain technology, software solutions etc.
It is the place where one can find the most valuable developers of the world that have transformed the business of their valued clients by providing them with a flawless and sturdy application. MacAppStudio has attained the great heights since their inception in 2012 in Chennai. They are competent enough in developing apps for iPhone, iPad, Mac OSX, and Apple watch, alongside being adept in the Android and Windows framework. They have even created so many applications for iPhones. Having a transparent development procedure, this mobile app development firm is a great one to contact for cross-platform, as well as native applications.
MacAppStudio has won many awards for their fineness in mobile application development around the world that includes Winner of Dixons Home Innovation, Winner of Best App to Stay n Sync, Intel BlackBelt for App Development, Most Valuable Developer Award by none other than Intel.
Location: Chennai
Services: Cross-platform solutions, mobile and website app, Windows application development, Mac Application development.
Located in Jaipur, India Konstant Infosolutions is a software development firm. The company began its journey in 2003 that has expertise and competency in mobile application and website development solutions. The primary aim of Konstant Infosolutions is to deliver top-notch service to all types of businesses from Enterprises to startup. When
it comes to developing a mobile app, Konstant Infosolutions use their innovation, as well as creative ways, that makes them able to give better results. The company is an expert in iOS and Android app development.
Having 10+ years of experience particularly in software and app development, Konstant Infosolutions concentrate mainly on services include mobile and web technologies, wearable development, IoT development, and on-demand solutions. The firm has already delivered more than 1000+ successful applications and websites.
Location: Jaipur
Services: Cloud computing, Wearable apps, Mobile and website development, IoT app development.
Located in Bangalore, India, Sourcebits is one of the top 10 mobile app development companies of these days. The firm has worked with top clients around the globe including Adobe, Disney, Coca-Cola, Samsung and more. The goal of this company is to provide the high-end services to their clients that help them to suit their specific needs and requirements. Began its journey in the year 2006, this company has offered more than 1000+ successful mobile app and website development projects across the globe. And the best part is that now you can get quality services from their end without burning a hole in your pocket. This company even operates from San Francisco.
Location: Bangalore, San Francisco
Services: Mobile app and web development services
It is another innovative mobile app development firm in India and is located at Trivandrum. They deliver Web, Cloud, Analytics, ad mobile app development services. Started in 2004, this company has more than 1200+ staff members including top-class experienced developers, designers, and testing team. They deliver cost-effective projects to its valued clients and they have deployed more than 1000+ successful mobile and web application projects. QBurst has development centers in different parts of the globe including Sunnyvale, Stafford, Chantilly (USA), Dubai (UAE), Australia, Salisbury, and Singapore.
Location: Trivandrum
Services: Cloud, web, analytics, mobility
IndiaNIC Infotech is one of the best mobile app development companies located in Ahmedabad, India. Bagan in 1998, the firm is working with the cutting-edge technologies in mobile and web services and offering top-notch products to its esteemed clients across the globe.
The mobile app designers of IndiaNIC Infotech adore furnishing quality apps and it is their passion. Android and iOS app advancement have been their strong point for a long time. They allow you to assemble apps for your business, consumers and undertaking at a fixed rate.
Location: Ahmedabad
Services: Mobile app and website development
This is an evolving mobile application developer from India. Providing world-class services to its valuable clients in mobile application and website development technologies. Started in 2014, Appinventiv works from India, France, London, United States, and Dubai.
This company has delivered more than 500+ successful projects to its clientele around the world. Their service portfolio covers Android VR, website and mobile app development, and more newest technologies.
Location: Noida
Services: Blockchain, Mobile application and website development, Android VR
Final Words:
There are so many mobile application development companies available in India. This list is purely based on the performance of the applications developed by these firms and the clients' satisfaction. It can be a difficult job to choose the right kind of firm for the development of your mobile app. You can discuss the ideas of your business in detail with them in order to find out which company comes up with a great and effective solution. Don't forget to take a look at their portfolios to get a better understanding of their services. All the firms mentioned above have made business-growing applications for years.