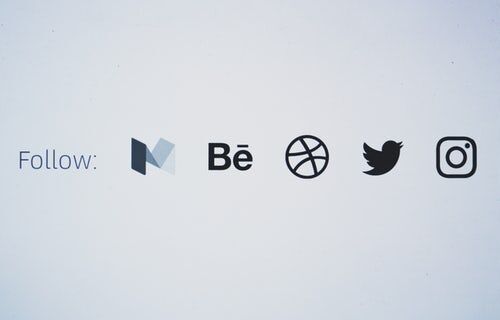 07Sep
Social Media in 2020 : Get to Know about the Importance of Social Media Marketing and A Few Social Media Marketing Tips from Pros to Prepare you for this Year
Social media is increasingly becoming one of the most vital aspects of online marketing that offers incredible advantages, which help in reaching millions of consumers worldwide. And in case you are not using this profitable resource, then you are simply missing out an unbelievable marketing opportunity since it makes it easier to spread the word about your mission and product.
The Significance of Social Media Marketing for your Business:
1. Augmented Brand Awareness:
Social media is the most profitable and stress-free online marketing platform, which can easily be used for increasing the visibility of your business. To get started, you need to create a social media account for the sake of your business and start making contacts other others. By implementing social media strategies, you can improve your brand recognition significantly. By spending a few hours, a week, over 90% of marketers claimed that their social media marketing efforts remarkably increased the visibility of their brand and heightened user experience as well. Unquestionably, having a social media profile for your brand would facilitate your business and also with regular use, in no time it can even generate a wide audience just for your business.
2. Enhanced SEO Rankings:
You must know that social media presence is quickly becoming an important factor to calculate rankings. In recent times, to secure the top ranking, Search Engine Optimization requirements are constantly varying. So, it is not sufficient to optimize your site and update your blog on a regular basis. Business sharing all their content on social media platform are actually sending out a brand signal to the search engines, which speaks to your brand constancy, integrity, and validity.
3. Engage with your Consumers:
Not to mention, social media is a great way to engage and interact with consumers. The more you interact with your audience, the more possibilities you would have of conversion. Try to arrange a two-way communication with the targeted audience so that their needs, as well as demands, are known and their interests are catered with ease. In addition, engagement and communication with consumers is one of the great ways to win their heart and convey them the message of the brand. Thereby, your brand would reach more audience and get itself recognized without any glitch.
4. Better Brand Loyalty:
While you have a social media presence, then you make it even easier for your consumers to find you and link with you. By involving with your valuable consumers via the social media platform, you are more likely to increase customer loyalty and customer retention.as building a loyal customer base is the main goal of any business. Brand loyalty and customer satisfaction go hand in hand. It is important to oftentimes engage with your consumers and start building a relationship with them. Social media is not only restricted to launching your product/service, but it is also a leading platform for publicity operations. A consumer sees these platforms just like service channels wherein they can communicate with the business directly.
5. Cost-Effective:
Social media marketing is perhaps one of the most cost-effective ways for an advertising strategy. Creating a profile and signing up is free for all networking sites. But in case you decide to make use of paid promotion on social media, then start small always to see what you should hope. Being cost-effective is essential since it helps you in attaining a greater ROI and holding a huge budget for other business and marketing payments. By investing a little time and money, you can notably maximize your conversion rates and receive a return on investment on the
capital you mainly invested.
So, are you interested to take your social media game to the next level? But it's not sufficient to post on social media platforms. Reconsider your tactics and how to reach your target audience with engaging and relevant content. Hence, to up your social media strategy and attain a competitive edge against a huge amount of content available out there, consider implementing these top tips and tricks:
i. Pick the Right Tool:
Evaluate how you implement your social media tactic and the tools that you are making use of for issuing and monitoring your posts. Whether HubSpot, Hootsuite or other social media tools, you would want to use such a tool, which compliments your marketing actions and which is easier to use.
ii. Choose the Right Channels:
You should even consider additional social media platforms like Snapchat, Pinterest, and Instagram. Pick the platforms, which your buyers are using, as well as engaging with. You need to go far beyond the primary channels of LinkedIn, Twitter, and Facebook.
iii. Know your Audience Properly:
When was the last time you conducted buyer persona research for understanding your targeted audience? As per the Buyer Persona Institute, you need to define your personas simply by interviewing recent consumers from the last 40-60 days or from the last year at least. Consider revisiting the buyer persona research on an annual basis in order to get the most updated information.
iv. Follow your Branding Guidelines and Style:
Staying consistent all the time with your messaging and voice and following the writing guidelines of your company for social media posts, as well as marketing content would help in making it easier for all your readers to digest content.
v. Align Social Media Along with the Content Marketing Strategy: Consider including a social media segment in your editorial plan. You must know that social media content needs to be a huge part of your content marketing strategy and not an afterthought.
vi. Share Culture Content:
It's a common thing that people prefer doing business with other people not just organizations. So, include posts about your firm's latest holiday parties, the office potluck, and your organization's participation in a charitable event.
vii. Top Influencers:
Share the social media content of your employees and customers, apart from key influencers inside the industry. By doing the same, employees and customers would be most likely to engage and even respond to your posts. Consider reaching out to top influencers and also ask them for sharing blog posts that you have written.
viii. Create Incentives:
Do you want your staff members to engage and share your social media posts with their links? Use a platform such as Gaggle for upgrading your social media game and offer rewards for staff who tops the leaderboard with the most content shared and the biggest engagement amongst their network.
ix. Consider Adding More than Social Icons:
You might have social media icons on your site and in the footer or your email; however, try going beyond the icons. In fact, consider including detailed links to related social media content. Inspire prospects to follow, share, and engage with a specific post.
x. Assign Someone Experienced:
Hire somebody with a sound background, especially in social media marketing to be held liable for posts. They need to have the capability of watching and analyzing to maintain the social media strategy.
xi. Mix up Content:
Always use an array of content including live posts, gifs, clickable quotes, photo layouts, and video clips. There are many social media contents available out there, you would want to stand out from the rest and use the most fascinating content format. So, consider quality over quantity.
xii. Format and Optimize Content:
"One-size-fits-all" doesn't apply when it comes to social media posts. Each social media platform engages visitors uniquely and helps them in digesting content. So, augment social media message for aligning with the platform and display content consequently.
xiii. Incorporate Hashtags and Keywords:
How do you understand which one will be best for you? Try using HashTagify or Keyhole for deciding which hashtags have higher acceptance and are lately trending. You can even try SEMrush and Moz to determine exactly keyword phrases have higher search volumes.
xiv. Incorporate Links:
Go far beyond the standard link to your home page and also build custom pillar pages, which offer great sources for your consumers.
xv. Think SMART:
Set targets for your social media plan on the basis of the S.M.A.R.T acronym. The target needs to be Specific, Measurable, Attainable, Related, and Timely.
xvi. Keep an Eye on the Contest:
Whenever it comes to the social media game of our competitors, know what you are up to. Follow their social media channels and monitor their posts as well. You can easily determine how to attain a competitive edge from there.
xvii. Don't Sell:
People might stop engaging with your posts if you are concentrated more on selling to them. Rather educate your customers.
Finally, keep in mind to have fun with your social media content and post only what is relevant and interesting at the same time and your readers would accordingly respond.
There is absolutely no denying fact that social media marketing has multiple benefits for established brands and startups. Your competition is increasing already on social media channels, hence don't allow your competitors to take your prospective customers. Hence, it becomes important to implement effective strategies and approaches in order to upgrade your social media game. The earlier you begin, the faster you would see the result in your business.