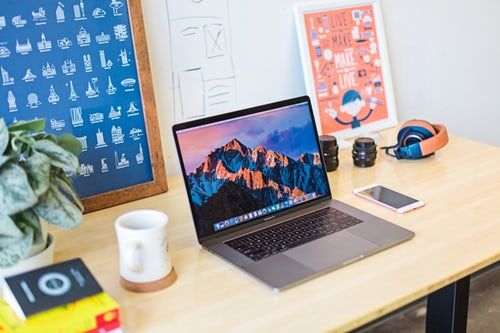 11Feb
20 Qualities of web designer : A list of skills to make web designer a professional one
We all have come across a web page for the first time and thought "Wow, this is amazing. Can I live here just for a while?". Not to mention, professionally designed web pages are easier to spot. Every single thing is well placed, every component ties into the overall appearance of the design itself, and navigation is just a breeze.
So, what exactly is it that makes these sites so appealing? Yes, you have guessed it right. The attention to detail, which goes into the design. And this is possible because of an expert web designer.
As a web designer, it is important that you find the ideal balance between art and business while designing. Sounds pretty easier than done, of course. While creating a web experience, you need to take into account the clientele whom you are working with, the message your client wants to forward, and how the audience can possibly react to the interface. An average web designer makes each new website similar to the next with some customer-specific changes. However, an experienced and professional web designer knows that effort and time deliver the best outcomes.
But exactly what qualities or traits a professional web designer should have. What characteristics make an average web designer a professional one? Do you know that? If your answer is no, then this post is certainly for you. Here I am going to talk about those qualities that an expert web designer should possess and traits that make him/her
stand out from the rest.
Characteristics and Qualities to Become a Professional Web Designer:
To become an expert web designer, you need to possess specific traits, which set you apart from the rest. These are the skills, which would let you rise from the crowd to become the most successful designer the web world has ever known.
To aid you on your expedition to become a professional web designer, here are top the 20 qualities or traits from smart leaders in their industry on what you actually need to become expert.
1. Appealing Design with Search Engine Optimization in Mind:
The load time of a web page impact SEO or Search Engine Optimization, along with how nicely the website is coded, as well as how the descriptions and meta tags are written.
As load time is hugely impacted by the design choices such as movements or animations or even the amount of elements or colors, hence it is essential to be judicious in selecting the suitable design elements.
2. Make Content Relevant:
This sounds absolutely like a no brainer, right? However, you would be surprised at how many web pages I find have one of the following: blank pages, invalid hyperlinks, incorrect information or content on a page, which has absolutely nothing to do with the remaining page content.
So, if you want to be successful in this field, make sure that you know what you are doing. Always give correct information as this signifies your professionalism.
3. Have Proper Know-How of Key Principles:
Well, this is more elementary, and pretty much each and every expert website designer should be fluent in myriad design techniques and programs. However, it helps to ask.
Professional website design ideologies are hardly innate that implies they always need to be learned.
4. Find Solutions:
While handling different projects and assignments, designers usually come across numerous complications. Getting stuck is nothing but a part of handling projects and a professional website designer searches for a permanent and effectual solution and not just an alternative. In case you are a designer, then always be certain that if you face any type of issue, you search for the solution. This quality makes you different from novice designers.
5. Be Self-Learning:
The SEO guys, best designers, businesspeople, copywriters, hackers, CSS geeks etc., they all are learning every single day, trying out completely new things, learning what works great and what doesn't. And this quality makes an average web designer extraordinary.
6. Reach out to clients on a regular basis:
Try to schedule a weekly meeting with those clients you have active projects with in order to review the procedure, get their feedback, and above all, course correct.
7. Always Practice Good Communication Skills:
You should know that all professional website designers are capable of communicating well with their teams and articulating their ideas or thoughts or changes in the scope of a specific task or project. Sites are large assignments and a web designer requires being capable of expressing their vision really very well so that others can apply it in a proper manner.
8. Know and Understand your Market:
While you know what your market exactly is, then you can easily develop a design, which would suit this targeted audience appropriately. One of the hindrances that impede the procedure of designing is lack of know-how of the industry a web designer is actually working for.
9. Tell an Interesting Story:
Every single piece you choose to incorporate into your portfolio needs to tell an interesting story, either with words or visually. In case you have developed a web page for a food truck, which is known for its gourmet quality food, then the aesthetics need to correspond, as well as fit the message. Web pages are nothing but a communication
medium, hence clients intend to see work, which says something.
10. Be Innovating Always:
Try to approach every single project with a critical thinking and innovative mindset in terms of graphic design and UI, and try to push all your ideas forward all the time, discovering new boundaries. So, if you really want to be a professional web designer, then use your creativity as an advanced tool to stand out from the rest.
11. Be Personable:
Search for a website designer with integrity, as well as a passion for his/her work and for somebody whom you can comfortably talk to. You would be working with the individual for a long hence you have to get along with each other very well.
12. Be Proactive:
You cannot figure out something or are simply stacked with a bug? You are definitely not alone, everybody even the most skilled and experienced web designers have the same problems on almost every assignment. So, don't get puzzled. Just be proactive and positive. Everybody would appreciate that you are giving your best and always keeping them in the loop together with the progress.
13. Be collaborative:
You need to ask your fellow web designers whether everything is appearing as sharp as it seems to you. Bouncing ideas off one another during the design procedure serves only to make the final deliverable more refined.
14. Connect with all your clients:
The most successful website designers have the capability of walking into almost any clientele … sit down, engross their brand … and understand the wants and needs of the client and design in accordance with that.
15. Exercise the Art of Responsive Design:
Responsive design, better known as fluid grids, media queries, and flexible images, is a complex dance between design and implementation. So, it is essential for an expert web designer to know the inside and out.
16. View your Website with the Help of the lens of manifold Dynamic Contexts:
Well, that one line of text appears great; however, what happened while your clients add multiple texts or while the window is made small, designs need to be developed with these important things in mind so they could scale. Things such as a blog with a picture to the right, which is the same height of the text would never work unless it is a static website and non-responsive.
17. Design for Emotion after Doing your Research:
Have you already located your target consumers? Your potential consumers and existing consumers not only have feelings but also, they have feelings that can never be captured in a word.
18. Have a Great Presentation Skill:
Though presentation skills are vital for web designers to succeed in selling their thoughts and ideas, they are amongst the seldom-discussed and underrated skills.
Software and tools, of course, help them in designing a web page; however, to communicate their ideas and thoughts to clientele, it is up to the skills of their presentation.
19. Pay Close Attention to the Little Things:
Extremely observant people generally make the best and expert web site designers.
Their capability of seeing the smallest details of a larger image is indispensable whenever it comes to professional website design work.
20. Be Creative:
A professional web designer would have the creative capability of offering a wide array of designs. No one simply wants such a web page, which looks like everybody else. So, make sure that you fall into the category of web designers who come up with fresh, appealing, and new website designs every time.
Final Thoughts:
Website designing jobs need constant creativity and innovation in order to create cutting-edge designs. Developing your soft skills, as well as keeping in pace with the advanced technology would definitely help you in a big way.
Are there any other qualities professional web designers must have in their toolbox? What traits make an ordinary web designer extraordinary? Let us know in the comment section.