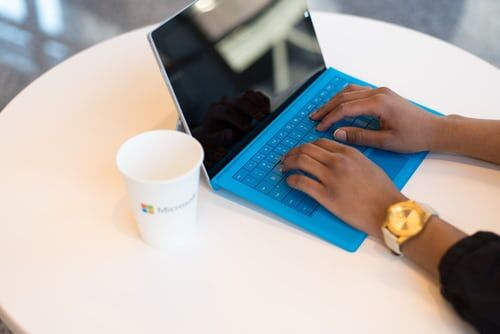 22Nov
Outsourcing : Is it Necessary to Outsource your Web Design Projects to India? Know the Reasons for Outsourcing
Are you planning to outsource web design and development services to India?
Do you feel hesitated while outsourcing your website design project?
Do you wish to familiar with the benefits of outsourcing website design and development services?
Outsourcing is undoubtedly one of the fastest-developing businesses across the world, specifically in the IT or Information Technology sector. And this sector prefers outsourcing web design related work to India since there are several benefits associated with it.
Being one of the leading digital marketing agencies, here I am going to share some of the greatest advantages of outsourcing web design services to India. If you want to know about the advantages, then read the post.
Outsource your Website Design Projects to India and Get the Best Outcomes:
Website design service plays an important part in digital marketing since an appealing website can easily draw a huge number of visitors to the website. Anybody who owns a business and wishes to earn some online credit must have an attractive and well- designed site.
In case you want to maximize your business and plan to earn more profit from the digital business, then you should have a beautiful site with the best in class technology and relevant content.
But creating an attractive website can be expensive and tedious at the same time, especially while you are not that much experienced. And this is exactly where the requirement for outsourcing comes up because a professional and experienced website design agency can understand the clients' needs and provide them with the design
solutions accordingly. Everybody from large scale organizations to small businesses is now outsourcing website design needs owing to its advantages.
Website design service outsourcing has already witnessed an outstanding development in recent years. Outsourcing is helpful, especially for those people who know exactly how to save effort and time. Website design outsourcing provides a complete array of solutions such as eCommerce, animation, etc. Agencies and organizations all around
the world have come to India based agencies to outsource IT-enabled projects.
Another vital aspect of website design outsourcing is that one can easily adapt one's capability with fluctuations in business. Not to mention, outsourcing makes a load of sense; however, it needs to be carried out by the right agency since in spite of all the advantages of outsourcing, there even have been instances of multiple frauds in the service. So, you should search for the right website design agency, which can match the requirements and needs of your business in the best way possible.
Before selecting an agency, you should check their credentials and also check the past records, as well as references. Well, it is tough to establish a reputed agency for outsourcing the website design services. Browsing on the Internet can help one in finding multiple organizations, which provide website outsourcing services associated with website design, website development, brand building, and even search engine marketing.
One can post a job vacancy on a digital platform and one will get the best agencies contending to be one's chosen provider. You would not just get one of the best offers but also, you can select the provider who delivers the most suitable and result-driven solutions.
So, in case you want to design a professional website for your business within a fixed budget, then subcontracting is the key to success. You must know that website outsourcing services are going to stay here and would get bigger in the coming future.
Now read the Following Reasons Describing the Significance of Outsourcing Website Design Projects to India:
Website Design Outsourcing Advantage 1: Easy Access to High- Technology Resources and Expert Designers:
Outsourcing website designing or development work would make you able to reach out to many creative and expert designers. Even, access to the high-tech and latest resources as well. Designers would understand the requirements of your business and provide you with user-friendly, latest, and highly innovative website designs.
Don't forget that if your consumers get fun while navigating through your site, your business would be facilitated in one way or another.
Website Design Outsourcing Advantage 2: Time Zone Never Matters:
You must know that time holds a great significance in the Information Technology sector because of the growing market and hectic timeline. While outsourcing web design work to other countries like India, then a huge difference can be seen in time zones. And here the greatest benefit of outsourcing website design service India becomes clear.
With plenty of development resources available in India, they do work with outstanding flexibility 24*7. So, in case you are based in the US and looking to outsource your website design work in India, then be prepared to have your project done while you are awake or asleep.
Website Design Outsourcing Advantage 3: Save Energy, Time, and Money:
While you prepare your mind to outsource your website design work, it will save a good amount of money and time. Even your efforts will be minimized at the same time. As you are an owner of a business and not a website designer.
Therefore, never ever water your money and time in learning website designing or development and after that, trying it out. Generally, the outsourcing agencies are situated in offshore areas, hence you can easily make a remarkable profit due to the lower production cost.
Website Design Outsourcing Advantage 4: It Evades Stress:
As the work is performed by a third party, so it evades burden and stress on you. One can focus on your main business activities. And it is you who would take the final decision on the entire procedure. You can even tailor the entire project as per your needs and requirements.
Website Design Outsourcing Advantage 5: Get the designs Crafted as Per the Newest Marketing Trends:
When it comes to your branding activity, the website plays a vital role. Can you really make the choice of designs or colors because popular brands or companies carry on their logo design? Well, it is the job of the innovative and creative designers to design it exclusively for you.
The best part is that they would make your web page exciting, tempting, and user-centric at the same time, which would drive a load of traffic and would appear amongst the top results of the search engine. You might even ask the outsourcing companies to analyze the website of your contender and make your website far better than them.
Website Design Outsourcing Advantage 6: Minimizes Overall Cost:
While you make your mind to outsource any kind of service, then it eliminates the requirement to appoint in-house staff members. By using website designing outsourcing services, one can easily curtail expenditure of training, as well as appointing software developers at the workplace.
Additionally, these outsourcing services from India can even minimize costs by a large amount because in India, software developers get comparatively lower salaries and this reduces the cost of the project to a great extent.
Website Design Outsourcing Advantage 7: Resources:
When it comes to digital marketing projects and website designing, there are several different things that should be completed and multiple details need to be managed. By outsourcing your website design project from India, you easily get access to numerous skilled, proficient professionals with various disciplines. And you will be glad to know that they would have a huge team of web designers, web developers, strategists, copywriters – who are in one place in order to work only for you.
One would never need to take it upon oneself in order to find suitable resources; one would not be required to take on these roles, either. In fact, the hired outsourced agency can offer one all the resources that one needs.
Website Design Outsourcing Advantage 8: Ample Resources for Development:
As per a piece of news issued in Economic Times, India has already become a land of professional software developers and India has the third-largest number of such experts. Now, what are you exactly waiting for? What do you expect? Now you know that India has plenty of software experts with optimal skills and proficiency to handle
your assignments with efficacy. You must subcontract website designing and web development services from India in order to discover their developing software industry.
Website Design Outsourcing Advantage 9: Guarantee Best Outcomes:
One of the greatest issues that businesses encounter is the ambiguity before, as well as after the website design phase. But in India, website design and development standards are pretty high and not just this, you will find multiple outsourcing web design firms who deliver best in class services at affordable rates. So, while you choose to subcontract web design services to India, then you feel confident knowing that you would get only the best outcomes from their end.
Final Words:
So, provide your online business with a boost simply by having a robust digital presence through an appealing and attractive website. However, you should be pretty cautious while choosing a software development agency in India, which can design and develop your website following the latest trends because only then you can get the results you
are looking for. Hence, evaluate well-reputed website design agencies in India and then choose the best one for you as per your budget and requirements.