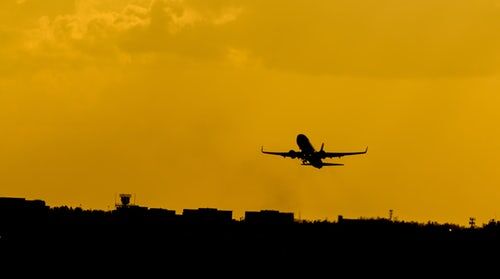 25Apr
New Website : Necessary Steps that you should Consider while Launching your New Website
The majority of businesses, and marketers planning to start a website that will revolve around design only. They simply want their site to impress visitors.
However, it doesn't imply everything whenever it comes to driving real sales and traffic at the same time.
While introducing a new website, you generally have a fresh opportunity to capture a lot of organic traffic. However, in a competitive field where Search Engine Optimization is the topmost priority for marketers and business owners, it is necessary that you always start off on your right foot.
It is true that optimizing your site for organic traffic is difficult and it is also something that you cannot overlook.
So, this post would provide you with a fail-safe method to help you in getting your site launched on the right foot. Let's get started:
1. Pick the Name of your Domain in a Careful Manner:
Not to mention, a domain name is certainly one of the ranking factors that search engines generally look at in order to figure out what a site is all about. In case it is possible to pick a domain name, which is easier to remember, relevant, as well as incorporates the primary key phrase that you wish to rank for, that is perfect.
It is definitely not something that you need to force. For instance, in case your business is known as Indian Kitchen and the domain www.indian_kitchen.co.in is available, that is perhaps a better choice than www.homemade_food.com. That is most likely to result in only confusion when your customers, who already know you attempt to find your website.
There are some tools, which can help you in brainstorming domain name ideas depending on what is obtainable,
therefore you don't choose anything irrelevant.
2. Choose a Reputed Web Hosting Service Provider:
Google has always been honest about website speed as it is a ranking factor for Search Engine Optimization. Visitors are generally not-so-patient and expect websites to load in no time, hence Google always tries to offer results, which would satisfy that demand and need.
While you have so many strategies and tactics that you can easily try in order to make your site faster in no time, one of the best moves to take from the very first day is hiring a web hosting service provider, who can provide your website with consistent speeds.
3. Conduct Key Phrase Research:
Key phrase research is one of the biggest parts of Search Engine Optimization. In order to perform a ton of other things on this lift in an effectual manner, you have to first have a crystal-clear idea of the primary subject areas and terms that you wish to concentrate on your SEO efforts.
You will find a number of SEO tools that offer keyword suggestions, as well as data on the amount of competition and traffic that you can hope to deal with for every single key phrase. The majority of them would cost you a certain amount of subscription fee; however, you can even use Keyword Planner by Google for free for getting started:
While selecting your key phrases, make certain to be realistic enough. Search Engine Optimization is competitive and a new webpage is definitely not in a great position to compete for broad, popular terms. So, try to get specific and also find some long-tail key phrases to target.
4. Plan out the Architecture of your Website:
In case you are commencing with a simple website, which has a limited number of pages, this might not seem all that significant at this moment. However, it is still wise and smart to plan out the architecture of your site well in advance so that you have a construction in place when you go.
For majority sites, the architecture of your site needs to have a pyramid shape. Your homepage will be at the top, with the second most vital pages (the ones, which go on the main menu) below that. And underneath those, you would add any individual pages and subcategories, which fall within them.
While you plan the architecture of your website early enough, you would be certain that your site is well-organized to offer priority to the most vital slides in terms of how easier they actually are for visitors to find. You would make it a lot easier on visitors in order to steer between pages on the website to find whatever they require.
5. Consider Using a Mobile-Friendly Design:
In recent years most of the SEO algorithm updates that Google has already announced have been just about mobile. Since a good number of people now turn to their smartphones or tablets to perform the majority of their browsing, search engines and users alike expect webpages to offer a spontaneous mobile experience. While you are developing a new site for your business, it is important that you make your website mobile friendly.
6. Augment Page URLs:
Tailor the URL of each page on your site. You always want each URL (Uniform Resource Locator) to be easier to remember, translate what is actually on your page, where possible, also use your targeted key phrase for the page.
The architecture of your website needs to help you in creating a structure for the URLs, which offer the visitors information on their place on the website. For instance, in case one of your categories is Tops and a subcategory is Crop Tops, a product page may appear something such as www.your-site.com/tops/crop_tops/product.
7. Target Primary Key Phrases for Each Page:
Well, your initial key phrase research can help you in gaining an overall image of the language to use while developing your site; however, it is even a good practice to select a target key phrase for each individual page on your website. In order to dodge contending against yourself, select exceptional keywords for each page.
8. Enhance Title Tags:
Being an entrepreneur, you must know that the title tag is a vital part of a website since it is something that Google looks at in order to know what the page is all about and this makes it another great spot where you can use your target key phrase.
Always keep title tags short – Google would display only 55-60 characters on SERPs and less of the title tag can be seen in the tab. Using your main key phrase once needs to do the trick.
9. Optimize Headings:
While writing for the website, headings are certainly a great tool in order to organize your copy so it is easier to read, as well as scannable for your visit. As an added advantage, your headings are, in fact, another indication to Google on what your site is about.
Include your target key phrases tactically in the headings on your website – however, only where it makes immense sense. You simply don't intend to force key phrases in if they sound somewhat odd to the readers; however, if you think that you can use the key phrases in a manner, which makes intuitive sense, then just go for it.
10. Optimize Pictures:
Every single image that you use on a website offers a few opportunities for augmenting your site for your primary key phrases. Personalize the name of each picture for including the key phrase that you are targeting and even update your alt text on the site with your key phrase.
In case you have a WordPress website, then you can update the alt text easily in the media editor while loading the image.
11. Don't Forget to Submit your Sitemap:
Right before you launch your website and it can show up on the SERPs, Google needs to crawl your site.
Generally, Google's crawlers would make their own way to your web page over time even though you don't do simply anything; however, you can accelerate the things by just submitting your sitemap with the help of Google Search Console. This manner, you can communicate directly to Google that your site exists and also tell them all the particular pages on it.
12. Create an Effectual SEO Plan:
Don't forget that Search Engine Optimization is an ongoing and long-term procedure. To show up in the result pages of search engine while people searching for the products or services you offer, you need to put some effort into giving consistent value on your site and developing authority around the internet.
Start planning for long-term SEO well in advance. Consider in case you can know the ropes and even do the work yourself, or if you have to appoint skilled and experienced SEO professionals to assist.
Wrapping Up:
Whichever way you pick, it is essential you decide to make it the top priority. SEO is slow hence the sooner you begin, the better off you would be.
ScriptHub is one of the best SEO service providers with effectual website solutions. Therefore, our professionals would provide you with the advanced and cutting-edge solutions with a new site that offers all the SEO services. To know more about our SEO solutions and services, feel free to contact us.