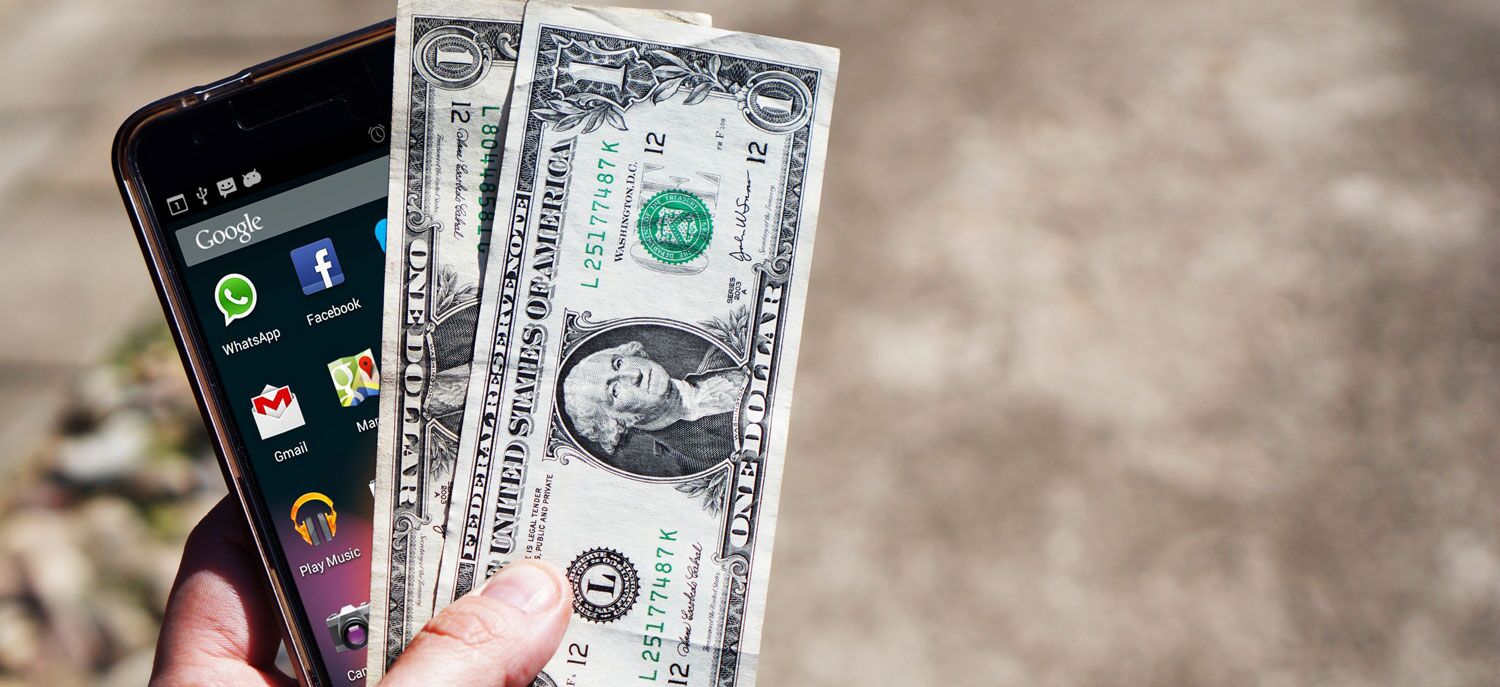 07Jul
Mobile App : HOW YOUR MOBILE APPLICATION GENERATES MONEY FOR YOU?
Are you planning to build an app for your business? Well, just remember one thing it is not for fun. You should know the goal of developing your business app and it will benefit you. However, in today's digital world, mobile applications are a great way for businesses to improve their brand visibility.
Moreover, you need to be clear on monetization models that will actually bring in revenue to your business. From day one, right monetization model will help you show that your customers are keenly interested in your product/services.
According to a research, 90% of consumers spent their maximum time on mobile apps. So the challenging part for your business is to choose the perfect app that will ultimately attract user's interest towards the app.
If you have above 100k app downlaods, you can easily earn around 150 USD to 800 USD only from advertisements.
The amount varies as per the location, Active installs, active users etc.
So before you put all your money in developing an app, here's to recognize how it can generate money for your business:
Free of charge apps or paid apps-
Being a business owner, you have the option whether you want to offer free apps or you can charge per app download. With the business point of view, you would obviously prefer to generate higher returns through charging on per download.
1) In-App Purchases :
This is the most popular way of earning. In this method, user will downlaod the app for free and it allows the userr to make the purchases right inside the mobiel app.
Example of In-App purchases :
a) Subscription : You may have noticed in some applications, that to unlock premium features pay xyz amount etc. This comes under subscription, it can be for short duration of time ot on a permanent base.
– Live example you can check with Shaddi.com, they offer in xyz amount for 6 months you will that abc features.
b) Consumable : Typically this is used in mobile games. It encourage for repeat purchases such as buying extra lives in Candy Crush, extra gems, extra points inside a game.
c) Non-consumable : You might have come across the mobile apps that offer a paid version (withou ads or ad free). Non-consumable products are permanent in most cases.
2) Take the help of Ads :
This the easiest to implement (3rd party ad network) and most common too.
Types of Ads:
a) Interstitial Ads:
these type of ads are typically displayed at natural transition points in the flow of the app. Closely related to pop-ups they generally cover up the entire space of the app screen
The uninterested users can click the cross button to stop seeing this kind of ad.
b) Banner Ads:
These image-based ads (small strips) appear on the top or bottom of the app screen. These kind of ads are mostly used ads, since they don't hinder the user experience.
c) In-app Video Ads:
Video advertising is already booming. In-app video ads are automatically placed in the app and are used as an exchange for some in-app reward. For an instance, it can be video that user has to see when he/she completes a level in any game to unlock the next level.
d) Native ads:
Native Ads are different from other advertisements as they seem like a natural app element.User are not annoyed by these kind of ads which is why these are the most preferred ads.
3) Physical Purchase :
You may have noticed many ecommerce businesses publish app for free to sell physical goods.
4) Referral Marketing :
This is one of the primary app marketing method, in whcih app publisher promote other third party products/services, This trick can actually work wonders for your app if done right. It helps you attract customers that are loyal and profitable.
Different type of Referral Marketing :
a) Cost Per Acquisition (CPA):
app publishers can promote other apps or use pop-up advertisements.
b) Cost Per Click (CPC ):
This type of model is based on a number of clicks on the ad displayed. It includes both text and display advertisements.
c) Cost Per View (CPV):
This model involves monetization based on the number of ad interactions or video views.
d) Cost Per Install (CPI):
You get paid for each advertised app install within your free app. There are a number of mobile advertising platforms that aims to drive more users, generate more money and offer a rich personalized experience on your platform
Conclusion-
So generating a mobile app completely depends on the products you want to sell. However, developing a mobile app can help you generate more money and excel in this dynamic market. It is advisable to hire a team of developers who can help you build mobile app that is user-friendly, interesting and entertaining.