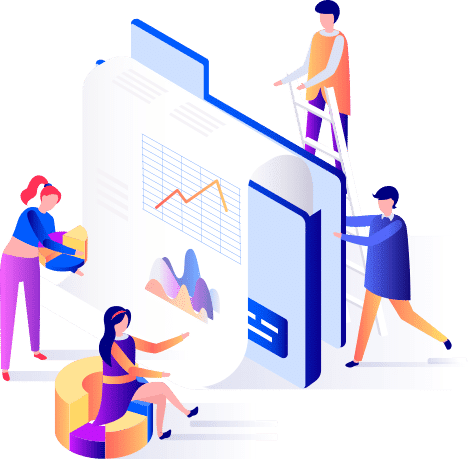 12Sep
Dedicated developer: Why should you Hire Dedicated Developers from India? Tips to Hire them for your Company
Looking at the online presence of consumers, representing your services or business on an online platform might prove to be fruitful. Therefore, appointing a development team would be the wisest decision for building your digital platform. Appointing an expert can facilitate you several manners, in this post I will show you multiple benefits or advantages of hiring dedicated developers from India for the upcoming technology challenges and how you can hire a professional for your company in the best possible way.
Perks of Appointing Dedicated Developers from India:
1. Your Rules:
Appointing an expert web development team would let you relax, establish the needs and deadlines and experience the venture of having your assignment done. In a nutshell, I can say that it would relieve you from the limitation of time and expertise of your current employees.
2. Simple and Effortless Project Management:
The team of programmers would provide you with a great deal of control together with a project manager and team leader to handle your assignment. Furthermore, it would even provide you with on-demand security, flexibility, and transparency as well.
3. Take Care of your Business:
When you hire a tea of dedicated developers from India, you would be capable of looking after your current business without intricacy. This way, you would save your money and time at the same time by allowing them to take care of your assignments and meanwhile, you can take proper care of your own business.
4. Maximize Productivity:
The dedicated developers aim to work depending on tasks. As early as tasks of the assignments are done, the procedure goes for further testing process and recommendations, hence, it helps to increase the quality of the assignment and productivity too.
5. Faster Responses to Emergency Circumstances:
In case any vital issue comes up in your development project, you don't need to wait for a long time to get it resolved. The dedicated developers whom you have hired from India would have all the necessary tools and they would help you 24*7 to get your project-related issues resolved.
6. Optimum Flexibility:
The best part? The team leader allotted to your project would scale all your resources according to your needs and requirements. This would help you to have adaptability and flexibility so that you can perform more efficiently in order to reach your target.
7. Reduced Price:
While you hire an in-house developer, the entire cost of building a webpage adds up multiple folds. To begin with, you would need on-contract designers/developers. Then you might have to invest a good amount of sum on their training and add to it, employee perks, the wages, and whatnot. The cost of appointing offshore company is much less.
As the employees are professionals so you don't have to invest money in their training. Even, they are equipped with the latest tools that ensure you that your project gets done in less time than what it will take to complete in case you passed over the project to your in-house team.
8. Expertise and Skills:
The expertise and skills of your in-house development team are oftentimes limited because of their lack of exposure. And this implies that sometimes while your needed change, you appoint a development team will have difficulty in adjusting the varying environment. Dedicated developers on the other side work on a wide array of projects and assignments with every clientele coming with unique requirements and issues. This lets them shine up their proficiency and so provide you with better outcomes in comparison to an in-house team.
9. Easier to Handle:
When you hire a dedicated developer, he/she take good care of all the employee handling annoyances while you drive your projects easily and concentrate on your main business with efficacy. So, appoint as many developers as you require and scale up or down easily to meet a specific budget or deadline.
10. Visible Success:
When working on your assignment with the hired experts, you would even get an opportunity to be involved in review meetings on a weekly basis in which your team would give you the evident progress of your assignment that you can show to the project shareholders.
11. Guiding through Profitable Aspects:
You can never expect an inexpert developer will be skilled at figuring out the profitable traits of your assignment the moment he/she arrives. In fact, you would have to train him/her carefully to make him/her beneficial to your organization.
12. Works on Different Platforms:
The dedicated developer team offer expertise and knowledge across different software programs and even makes use of them when working on your project to make it more responsive, attractive, and ravishing at the same time. Because of these reasons, more and more businesses are choosing to outsource their assignments to India and other similar nations wherein groups of seasoned dedicated developers available to do these obs.
Tips and Tricks to Appoint a Dedicated Developer for your Organization:
In recent times, appointing a dedicated developer from India is pretty easier than before since you can find several companies offering services to appoint dedicated developers. However, is it that much easy and simple as it seems?
While you hire a dedicated developer from India, you take on vital step toward the progression of your trade and making an inappropriate choice can even have drastic outcomes. So, you need to be cautious when you involve in the procedure of appointing a dedicated developer and also keeping a few important things in mind. You have to
understand the fact that it is a major decision and so different factors need to be taken into account, such as:
I. Seek Talent:
Specific agencies search for permanency during the hiring procedure of developers but what matters a lot is not permanency; however, talent. So, your hiring of a dedicated developer needs to be based upon quality. It is, in fact, going to be more effectual to have a few quality developers with transferrable skills that you need.
When you shortlist the candidates, besides the experience and talent; however, focus on a few important skills such as when appointing dedicated developers, these important skills need to be analytical skills, the capability of being visionary, communication skills, and social skill abilities.
II. Consider Involving Team Members in the Procedure of Interview:
So, since you are in the procedure of appointing dedicated developers, possibilities are that you are not just the one who would be working with them, right? Therefore, it can be effectual to include the team members of the specific assignment in the process of interviewing. Thus, by involving other team members for interviewing would not only develop their morale but also, they can provide their viewpoints during the procedure. Such as, possibilities are that you may not have considered something vital that another member of the team does.
This is a vital step in order to develop a quality, as well as a great team and strengthen teamwork value outlook. No wonder this will help in recruiting the most deserving candidate.
III. Concentrate on Networking:
Definitely, networking has multiple advantages and is pretty powerful primarily with the social media platforms adding the possibilities. Therefore, the tech companies, which make use of their own network for initiating the search for professional developers find this the effectual move in the hiring process to recruit dedicated developers.
Social networking platforms such as LinkedIn no only helps in networking but provides ways to search for job posting, potential talents, post blogs, etc. So, the networking possibilities are limitless at these platforms. Even, consider the ones whom you already know in the personal circle of friends and family. You can also think of attending any local networking event to host your own.
IV. Transparency is Important:
When you appoint a dedicated developer, it is important to be transparent entirely all through the procedure, be it the procedure to make job listing and communicate effectually with the prospective candidate throughout. And to be clear in your method as a tech agency, it is important to be organized. And it is essential to communicate with
the potential candidates about the task they would be accountable for, as well as about the budget.
V. Keep the Brand in Mind Always:
It hardly matters whether you employ a dedicated developer for a long or short-term assignment or as a permanent project contractor, you need to consider whether he or she fits your organization or not. And to gauge that, always consider your brand and understand how a dedicated developer could be beneficial truly in developing your
brand. Ask yourself questions like what is your goals, values, and mission? What your brand actually stands for? It is important that you match your prospective developer to your brand. When you think of exactly what your brand stands for, as well as decide how you wish it to be portrayed, you would be likely to draw toward developers who are quite passionate about involving with your business.
So, now you know the benefits of hiring dedicated developers from India and how to hire them without glitches, right? Hope you follow these aforementioned tips and get the best outcomes.