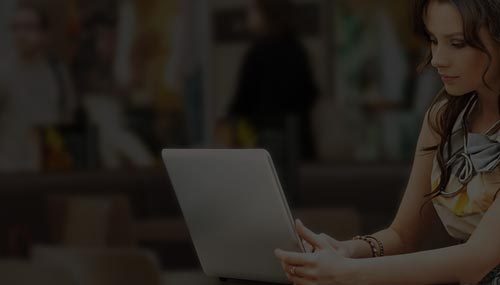 29Aug
5 REASONS TO CHOOSE PHP FOR WEB DEVELOPMENT
PHP is one of the favorite programming languages of web developers across the world. Why? It offers great easiness to a developer for creating a highly-interactive and intuitive website and web applications with a simple implementation. So whenever we talk about something dynamic and interactive PHP a seasoned web developing language strikes our mind. PHP is a flexible and most demanding language for creating fine websites.
Thus, below I have enlisted top reasons for choosing PHP as your language for any web development project:
1. It's open source, free of charge and responsive-

PHP is open source, upgraded and developed by the developers globally; who always make sure that the language is not just appropriate but has the capability to sync with every new technology trend. It is the top programming language and thus there is no chance of paucity of developers who cannot accomplish the web developing projects within quick turnaround time. The global developers put in their 100% efforts to make sure that the language is well known and remains friendly while execution.
2. Compatible to all operating systems-

PHP is the only versatile language that is compatible with LINUX, UNIX, Mac, and Windows. Moreover, the interfaces perfectly integrate with Apache and MySQL. In a nutshell, it is incredible to imagine a language that works with all the prominent operating systems seamlessly. The language is a potential platform for development, which improves the efficiency with cost-effectiveness.
3. Highly Flexible and Dynamic-

PHP is an encrypted language that ensures all the website and web application developed in this language are highly secured. Its dynamism flexibility easily contributes to everything a website requires. Furthermore, the website and web applications automatically refresh themselves without any human intervention. PHP is the most flexible language in the market as compared to any of its competitors and can be customized to meet the defined development needs of clients. However, it is an open source language, any editor can be used to write the code and it can be pooled with diverse libraries for graphics and other special effects.
4. Easy Maintenance and Integration-
Every developer seeks a programming language for developing a website that allows easiness to fix errors or issues. Thus, PHP is all that you need! It easily cleans up everything you ask for and starts over again.
According to researchers, 30% of websites or web applications are roofed with PHP. Thus, PHP can simply integrate with other systems like MongoDB, Pusher, and Memcache. And nearly every field anD every industry today are using PHP for their websites be it a small business, government office, or any established corporation. PHP has become one of the favorite scripting languages for businesses.
5. A range of varieties in frameworks-
PHP is a very immense language and it offers a number of frameworks for businesses. The trendy frameworks made on PHP are Symfony, Aiki, Zend, Silex, and Slim. More so, you can seek any helping hand using PHP frameworks. This is one more advantage of using PHP scripting language.
Verdict-
PHP is best for handling any web development projects as it offers great customizable options to developers making their lives easy.