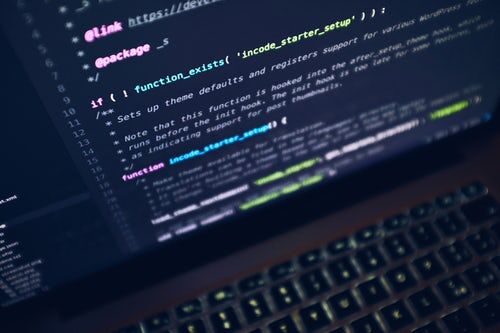 29Jan
5 Methods To Eliminate Security Risks In WordPress
I have heard multiple website owners complain about the WordPress's security. The idea is that an open source script is susceptible to all kinds of attacks. Is that really a fact? Ad if yes, how do you protect your WordPress website?
Fortunately, this is mostly incorrect. In reality, at times it is the other way around. It is somewhat true. However, the blame should never fall completely on WordPress.
But why? Since it is generally the fault of the user that their website got hacked. There are some duties that you need to take care of as an owner of a website. Therefore, the primary question is, what are you actually doing in order to save your website from being hacked?
Well, today I have planned to talk about a few simple tips and tricks, which can help you in securing your WordPress website. Right after implementing these strategies, you would be on your way to protect your WordPress site for good.
Very Common Issues Related to WordPress Security:
Before I deep dive into the best practices of WordPress security, let's understand a few most common WordPress security problems first.
Many users usually believe that WordPress is certainly not a safe platform for a business to use that is not at all true. This is because of the lack of know-how of WordPress security, using old-fashioned plugins and WordPress software, poor system administration etc.
Many WordPress beginners think that creating a site is the end and it never requires any security maintenance. And this is exactly how you are leaving your website susceptible. When hackers find your site vulnerable, they can exploit your website in an easy way.
So, let's check out of very common WordPress Security complications:
a) Backdoors
b) Pharma Hacks
c) Brute Force Attacks
d) SQL Injections:
e) Cross Site Scripting
f) Malicious Redirects
Why Website Security is Vital?
Your web page represents your business, your brand, and above all, the first contact with your consumers. And it possibly took you many years with loads of efforts to stand your company and business, as well as develop your traffic. As your customers trust your services/products and love your articles, so they get in touch with you.
In case your WordPress website is not secure at all, there are several methods both your web page and your consumers would be affected. Not to mention, hackers can easily steal user's personal data, passwords, transaction information, credit card details, and can also distribute malware to your all users.
In case your website is being hacked, you would notice is dropping drastically. A hacked WordPress website can result in severe damage to your reputation and business at the same time. Additionally, Google would blacklist your web page too. You might even find yourself paying ransom to hackers just for regaining access to your own site.
In 2016, Google stated that more than 50 million site users have been warned about a web page they are visiting might contain malware or even steal information.
Additionally, Google blacklists around 22,000 sites for malware and around 53,000 for phishing each week.
You have to pay attention to your WordPress security if your web page is a business.
Same as how it is the responsibility of the business owners to protect their brick and mortar stores, as an online business owner, it is your duty to secure your business web page.
Preventive Measures that are Needed to be Taken:
Let's dive in simple preventive measures to beat hackers:
1. Keeping WordPress Updated:
As we all know that WordPress is an open source platform that is maintained, as well as updated, on a regular basis. By default, WordPress installs minor updates automatically. And for major releases, one has to initiate the update manually.
WordPress even comes with multiple themes and plugins, which one can install on one's site. These themes and plugins are maintained mainly by third-party developers that release updates regularly at the same time.
These WordPress updates are vital for the stability and security of your WordPress website. You have to be certain that your WordPress themes, plugins, and core are up- to-the-minute.
2. Strong Password and User Permission:
Not to mention, using stolen passwords hackers prefer to hack WordPress website. You can make that tough by using strong passwords, which are unique, particularly for your site. Not only for WordPress admin area, but for your professional email address, WordPress hosting account, database, and FTP accounts as well.
The reason why beginners don't prefer using stronger passwords is that they are difficult to remember. The best part is that you don't have to remember the password anymore since you can easily use a password manager. You can contact us to know how to manage your WordPress passwords.
Another method to eliminate the risk is to not give anybody access to WordPress admin account. In case you have guest authors or a huge team, then make certain that you properly understand user roles, as well as capabilities in WordPress, right before you add authors and new user to your WordPress website.
3. Install a Backup Solution:
You must know that backups are your very first defense against WordPress attack, right? Keep in mind that there is absolutely nothing that is secure completely. If government sites can be hacked easily, so can yours.
Well, backups let you restore tour WordPress website quickly if something bad happens to your website. There are several paid and free WordPress backup plugins available that can be used. The most vital thing that you should learn whenever it comes to backups is that you must save full-site backups regularly to a remote location and not
your hosting account.
I personally suggest storing it on a cloud service such as Dropbox, Amazon or private clouds.
4. The Part of WordPress Hosting:
The WordPress hosting service plays an essential part in the security of your WordPress website. A good shared hosting service provider lake the additional preventive measures for protecting their servers against very common threats.
But on shared hosting, one shares the server resources along with multiple consumers and this opens the threat of cross-site contamination where hackers can easily use a neighboring website for attacking your site.
However, using managed WordPress hosting service offers a more secure and safe platform for your site. Managed WordPress hosting organizations provide automatic WordPress updates, automatic backups, and also more updated security configuration for protecting your site.
5. Limit Login Attempts:
WordPress, by default, enables users to try to login as many times as they want. And particularly this feature leaves your WordPress website susceptible to brute force attacks. This is the time when hackers attempt to crack passwords by attempting to login with various combinations.
But this can be fixed easily by restricting the failed login attempts that a user can make. In case one is using the web application firewall, then this is taken care of automatically.
But if one doesn't have the firewall setup, in that case, one would have to follow a few steps mentioned below:
a. First, you have to install, as well as activate the Login LockDown plugin. If you have zero knowledge of how to install a WordPress plugin, then get in touch with me.
b. Upon activation, visit Setting > Login LockDown page for setting up the plugin
c. Password Protect WordPress Admin and Login Page
Hackers generally can request your WordPress admin folder, as well as login page without any restrictions. This enables hackers to try the tricks of their hacking or run DDoS attacks.
One can even add extra password protection that would block those requests with efficacy.
How to Fix a Hacked WordPress Website:
Multiple WordPress users don't even realize the significance of website security and backups until their websites are hacked. But let you know that cleaning up a WordPress website could be pretty time consuming and difficult too. My first suggestion will be to let an expert take care of it.
Generally, hackers install backdoors on those sites that are affected and in case these backdoors are not being fixed in a proper way, then your site would likely get hacked over and over again.
Letting a professional security firm fix your web page would make sure that your website is completely safe to use. It would even protect website owners against future attacks.
Since you can see that there are lots of simple things you can do in order to prevent your website from getting hacked. A few of them are basic processes such as using strong passwords; however, there are even plenty of plugins, which have been specifically created for ensuring that your website is secure and safe.
Final Thought on How to Protect your WordPress Site:
Every single thing that I have mentioned in this post is a step in the correct direction. The more one cares about his/her WordPress website security, the tougher it gets for hackers to break in.
In case you have any question on how to protect your WordPress site, let us know in the comment and we would more than happy to answer them.