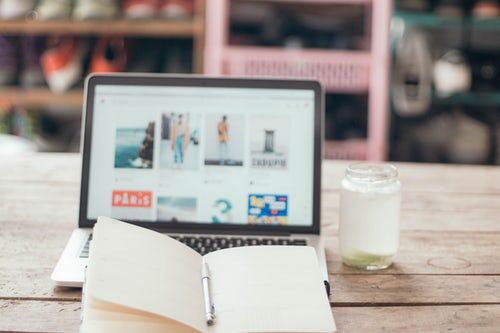 07Jan
12 Tips to improve Search Engine Visibility
Every single day you browse different web pages searching for either some information or news associated with your work and you cannot remember all the names. This modern world is moving toward the internet and there are several networking sites, which have come up. And this helps people to connect with others in other parts of the globe who are like-minded and control these for promoting their skills or business. In order for a web page to be famous, it requires search engine visibility to a great extent. This manner, it would pop up while you enter the keywords on the search engines like Yahoo, Google etc. Increasing the reach and using the facilities obtainable on the internet is exactly what the visibility of search engine does to your website.
Online marketing, for business owners, is no longer a choice. It has become a pivotal part of survival, as well as growth in the market, which is highly competitive. For most businesses, marketing thinking begins with the collection of the domain names and designs of the web page. And by the time it is all prepared, the majority of businesses are thinking of methods to market the site. Email marketing, social media marketing, PPC advertising, and SEO are amongst the most widely used digital marketing channels utilized by most of the businesses these days.
Just as digital marketing is now essential to the majority of businesses, so is the search engine visibility. Anyone searching for services or products, sooner or later, is most likely to do a search. Being noticeable in the search results while your target consumers are looking for a service or product that you provide is vital to getting visitors and developing your business digitally. Without sufficient search engine visibility, your targeted consumers are not likely to find you. Therefore, to do well in the competitive business, it is necessary to come up with an effective marketing strategy.
Search Engine Visibility vs. Traditional Marketing:
Before the development of the internet as a marketing tool, traditional advertising, as well as marketing channels were the sole options for businesses. The pace at which outcomes could be accomplished was amongst the first transforming element, which caused the rapid development of the digital marketing medium.
Enhancing search engine visibility helps a business in reaching a wider audience base and not just locally rather globally, at a fraction the price it will take to promote a business in a top local print publication. And there is a marketing choice online for businesses irrespective of the budget. The internet turns a market into a playing field where a smaller business potentially can outrank a large business and gain a remarkable market share.
Get Familiar with the Importance of Search Engine Visibility:
There are, in fact, multiple benefits of improving search engine visibility. And the key could be in the SEO company in India, which you partner with. A professional SEO company would maximize visibility and decrease your budget. This could lead you to several benefits including:
1. Through the growth in visitors of your site, you could maximize sales
2. This will imply that your site ranks for common terms, which your targeted audience looks for
3. With the help of the intensive SEO efforts, you can increase traffic dramatically to your site
Tips to Improve Search Engine Visibility:
Keep in mind that SEO isn't dead yet and would never be at least as long as search engine exists. With the development of social media marketing, mobile marketing, content marketing, and other effectual digital marketing tactics, SEO or search engine optimization would never die; however, would only advance, adapt, as well as integrate as an important element to a more effective overall marketing policy.
Search engines are just a way of life. Your capability of viewing would affect your business. Therefore, how can you make your ranking better and compete properly with the competition? Well, here are a few easy methods that will help you in improving the visibility of your website and make an impact in no time:
1) Pay Close Attention to what your Users actually Want:
Search engines generally concentrate on making certain that you are capable of satisfying the intent of your users and modify their approach to do the same. In case you want to be sure that you grab the attention of more audience, you need to provide them with the content, which they are really interested in; this would make it easy for users to be certain that they can look for the content easily they want. You need to change or modify your marketing strategies accordingly to have better visibility.
2) Make your Blog or Website Mobile-Friendly:
In case you are using WordPress, then check whether or not your WordPress theme is mobile friendly, fast, and built with HTML5. But if not, then start changing it. Using your cell phone, search your site on Google. If your web page is mobile friendly, then Google would indicate it immediately.
3) Use Long Keyword as per your Targeted Geo-Location:
Depending on your target location, be more descriptive when it comes to the meta description and titles. Instead of using the title, for example, "Calculated SEO services for a small business" use "Strategic SEO services India for a small business. This SEO strategy not only improves your local search engine visibility but also it helps you in reaching your target consumers.
4) Do Video Marketing:
You can increase search engine visibility with the help of improving the visibility of yourbrand on search engine video result page. An effectual plan is to produce beneficial videos and just upload them on YouTube Channel. In case you intend to augment your business for Google only, do it for YouTube as well that is even run by Google and is believed the largest search engine across the globe.
5) Keyword Rich Content:
Integrate keywords into the page content. But never repeat them more than 4 or 5 times on a page. Rewrite the titles, heading, and tags of your page with the new set of keywords. While creating new pages, seed all the keywords into the file names.
6) For your Business Consider Developing an App:
Do you really have resources to develop an application for your target audience or customers? Do you think that it is practical? Well, to be more noticeable in search engines, you need to be visible on the search results of Google's App. So, hire an application developer in order to develop an app for your business. Upload it then on Google Play or iTunes for download by your targeted users.
7) Consider Investing in Social Media Advertisements:
You should promote your best blogs posted on social media with the help of ads such as LinkedIn Ads, Twitter Ads, and Facebook Ads to improve the social media authority and virality of your content. If you intend to enhance your search engine visibility, try to boost the visibility of your social media simultaneously.
8) Create and Authenticate the Accounts of your Social Media:
As mentioned above, improve your social media authority and also influence by making social media accounts like LinkedIn, Pinterest, Instagram, and Facebook. Get the account of your social media validated to increase the trust of customers and differentiate it from fake accounts. Additionally, authenticate your site, which is linked to the social media accounts so search engines would know that your web page is the official one related to those accounts.
9) Optimize your Repute:
Augmenting your business particularly for the search engines not only means ranking it high in SERPs. Search engine optimization is even about optimizing your customers' feedback and brand's integrity, specifically those that would appear on search engine result pages. So, manage your digital reputation.
10) Motivate your Visitors to Spread your Content on Social Media Platforms:
You should install a social media sharing plugin on your site and blogs to provide your visitors with a convenient method to spread tour content across different social media channels. If your content will have more shares, then it would convey the more social media authority to search engines in order to place your business high on search engines.
11) Make your Content Reliable:
Cite outbound links or reliable references to offer your content more dependability. Keep in mind that search engine optimization is not only about what one shows to the search engines but what one shows and proves to his/her users as well. While you are passing links to relevant and high-authority sites, you are building connectivity and relativity to those websites, providing search engines with a signal that your page is associated with them.
12) Engage with those who Engage your Content on the Platforms of Social Media:
Using application, recognize the sharers of your content on social media. It is always good to interact with them like leaving comments on the content they shared or giving thanks. This specific conversation marketing strategy helps you in getting closer to your users/audience and build a relationship with them.
Final Words:
Now you know well how to enhance your search engine visibility. So, it's the right time to take some actions. But learning what to do would never make you rank high. Rather, you have to put in the effort and time right before you see outcomes.